So often, team efforts pay off. And now we're pleased to announce Cloud NGFW along with Amazon Web Services (AWS). Managed by Palo Alto Networks and easily procured in AWS Marketplace, the service has been designed to easily deliver our best-in-class security protections with AWS simplicity and scale.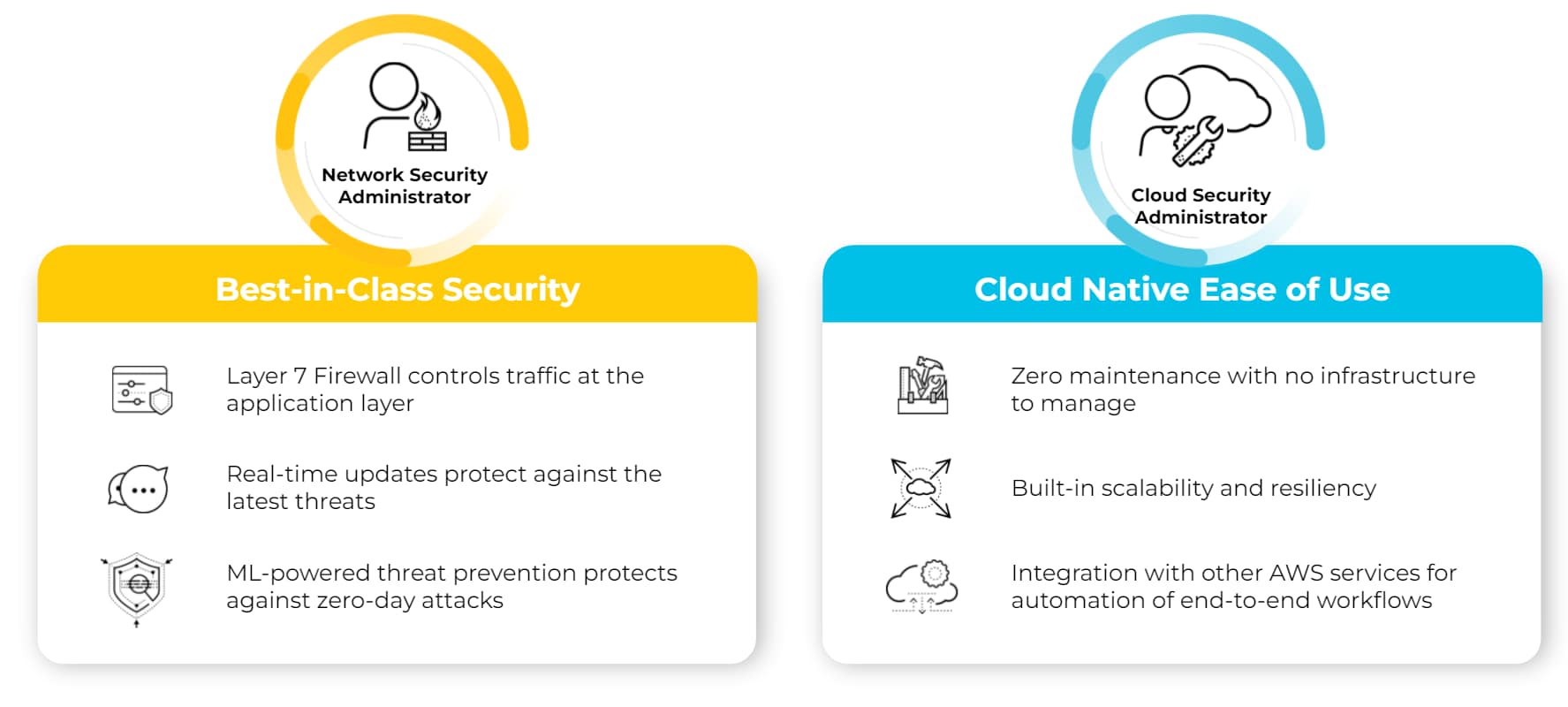 The service is an important development for today's cloud deployments and is meant to help accelerate the enterprise journey to the cloud. According to Gartner®, by 2025, 95% of new digital workloads will be deployed on cloud-native platforms, up from 30% in 2021. This rapid growth has made it critical for organizations to have a simple way to protect their cloud workloads against today's targeted and sophisticated attacks and then scale protection as threats continue expanding.
That's why we're excited about Cloud NGFW – just a few clicks enable best-in-class security with cloud-native ease of use. Here's a preview of what you'll discover in AWS Marketplace today and a sneak peak at what we'll be diving into at our on-demand Cloud NGFW event with AWS.
You'll Find Best-in-Class Network Security Purpose-Built for AWS
Providing best-in-class protections has been a focal point of our collaboration with AWS, and now they're available for network security in the cloud. For example, there's Advanced URL Filtering, which uses inline deep learning to help stop zero-day web threats in real time and secures applications as they connect to legitimate web-based services.
We also knew our customers needed to stop vulnerability exploits and sophisticated file-based attacks, as well as malware and command-and-control (C2) communications, so we included Threat Prevention. To further safeguard applications, we made sure Cloud NGFW came with App-ID. This protection reduces the risk of an attack by controlling traffic based on our patented Layer 7 traffic classification.
You'll See How to Get Full Network Security in Minutes
Ease of use is essential for cloud services, which is why we made purchasing, deployment and use simple. Just procure Cloud NGFW in AWS Marketplace. A few clicks is all it takes to get going, even when setting up must-have rulestacks and automated security profiles.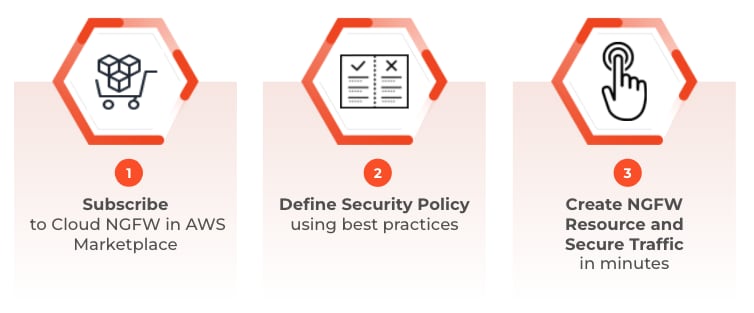 This ease of use means there's no infrastructure to manage, and there's also no need to worry about deploying, updating or managing any infrastructure. What's more, Cloud NGFW meets unpredictable throughput needs by leveraging the power of AWS Gateway Load Balancer (GWLB), which provides on-demand high availability and elastic scaling.
You'll Find Out How Easy Scaling Network Security Can Be
Cloud NGFW is also the first NGFW to integrate with AWS Firewall Manager. This integration enables simple and consistent firewall policy management across multiple AWS accounts and Amazon Virtual Private Clouds (VPCs). Plus, Cloud NGFW fully automates security and comes with full support for API, CloudFormation and Terraform, which enables the automation of end-to-end workflows.
You'll Discover Real-Time, Zero-Day Prevention for AWS VPCs
Once you set up the service, Cloud NGFW gets to work controlling traffic across VPCs, where organizations place their applications. The service uses those Palo Alto Networks protections to inspect all traffic entering VPCs, leaving VPCs and moving within VPCs to secure applications and AWS workloads.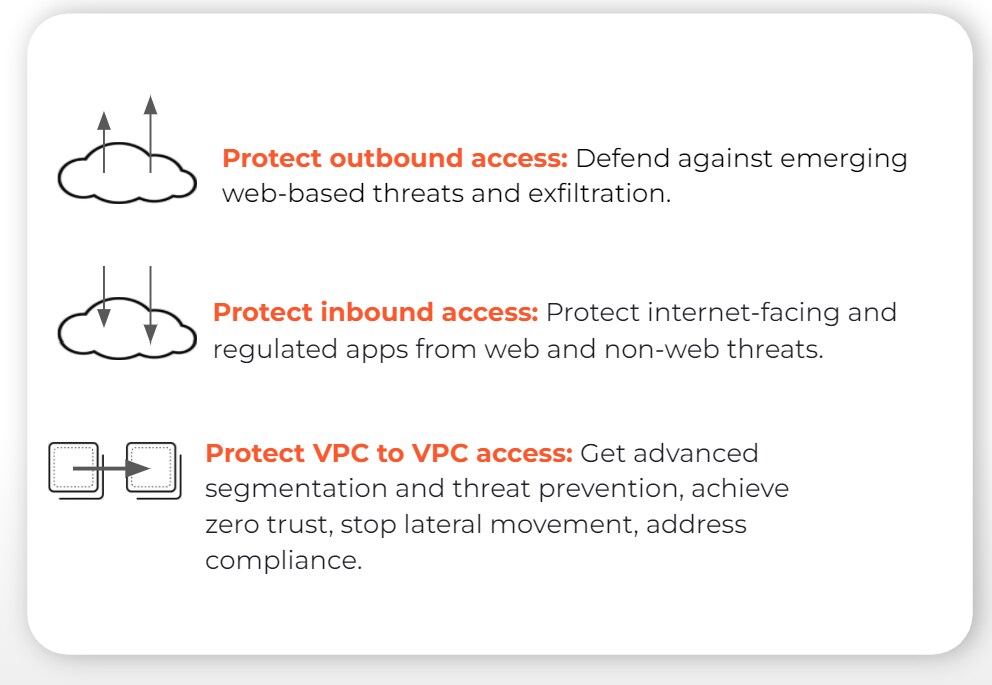 You'll See Even More at the Event
All of these advances would not have been possible without close collaboration with AWS. Our teams have worked closely together for many months as we jointly designed and developed this service. It's been a fantastic collaboration from day one.
That's why I encourage you to take a look at what Cloud NGFW can do for you today in 
AWS Marketplace
, read our 
technical blog
, and sign up for our on-demand event. You'll find panels of experts from both Palo Alto Networks and AWS. See how
Cloud NGFW
easily makes your AWS deployments more secure.